Software to help you control the chaos so you can get your work done faster and easier.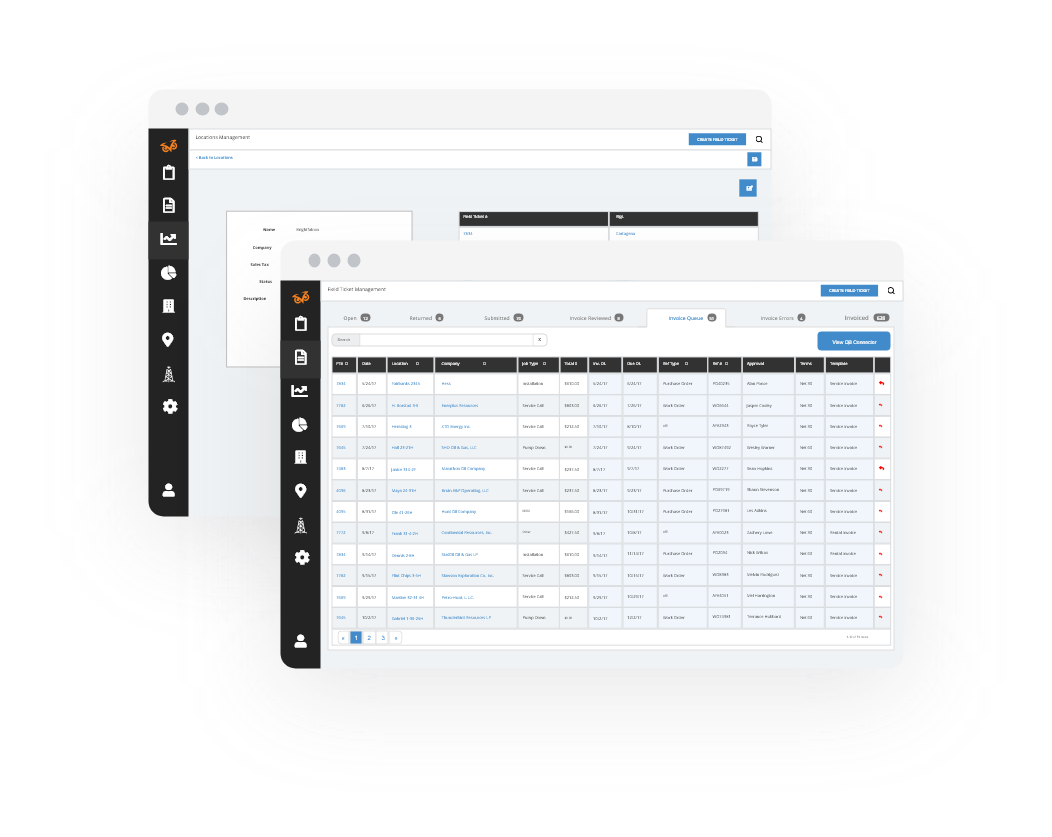 Workflow Automation and Scalability
OFS software manages the workflow from job order creation, work assignments, and work execution to field ticket creation, signatures, reviews, and approvals, to invoicing. Everyone from dispatch and field service personnel to office administrators and managers can view, access, and update the appropriate information throughout the process as needed.
The system enables fewer people to process more information through distributed access to workflow processes and reduced data entry. You can grow your business more quickly with fewer people.
Delegation and Oversight
Many oilfield service companies become constrained by the owner or manager becoming a bottleneck because of their need to oversee field ticket details and pricing. OFS software allows manager to delegate most of the process to field personnel and office administrators while maintaining oversight and accuracy through review and approval workflows. This is a critical factor in enabling businesses to scale their growth.
Information and Insights
Job order, field ticket and invoicing workflow queues enable real-time visibility to work in progress and the status of every step – providing management a complete view of the business and the ability to efficiently manage the operations.
Consolidated views and reports can be searched, filtered, and sorted to provide valuable insights into the operations of the business. Less time spent pushing paperwork allows for more time working strategically on the business.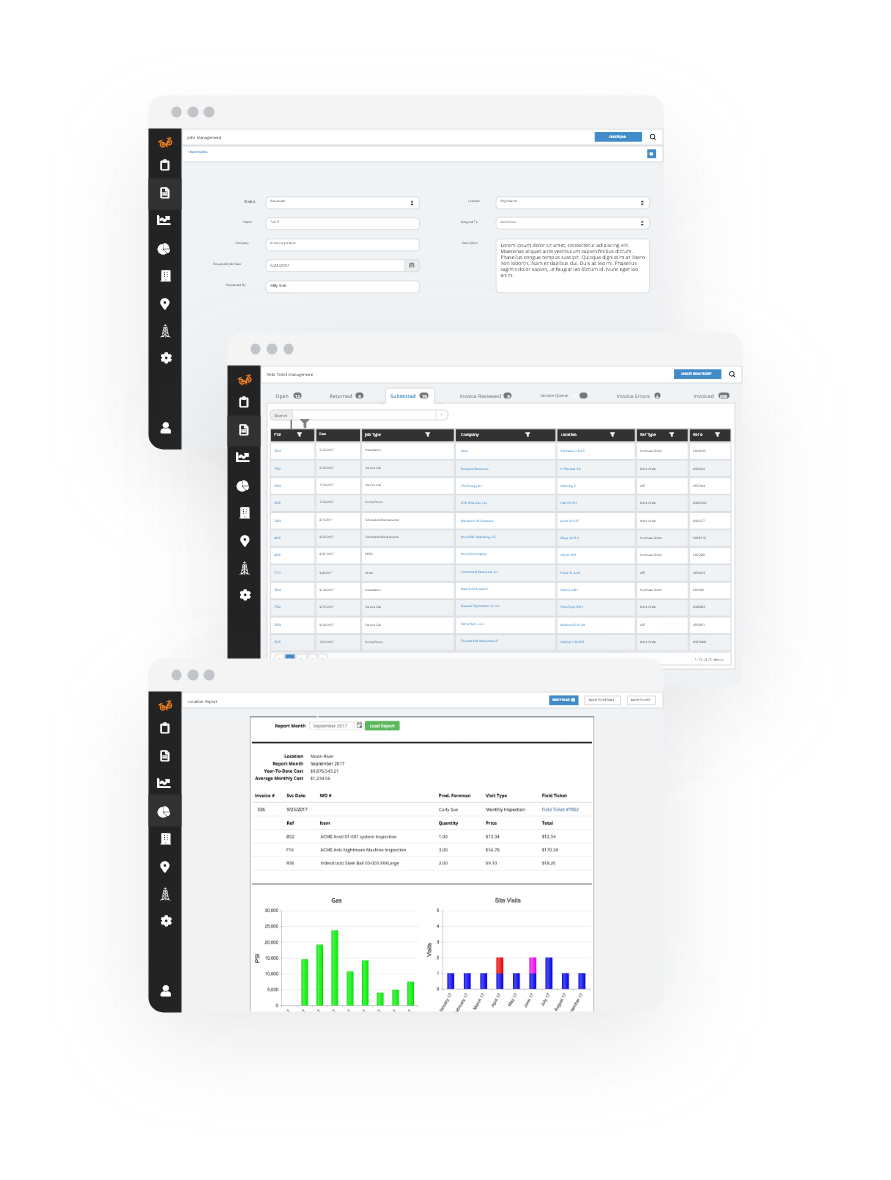 Job Orders
Create customer job orders, create work assignments, and assign employees and equipment.
Time Sheets
Capture employee and equipment time from the employee or field ticket perspective.
Field Tickets
Create field tickets to capture work performed, employee and equipment billing, and other billable products and services.
Invoicing
Generate invoices and supporting documentation from one or more field tickets ensuring the billing, coding and signature information complies with operator requirements.
Company and Customer Management
Manage your company-specific information used to drive the details throughout your FieldWise system:
Employees
Create and manage employee details, categories, roles, and access control.
Equipment
Create equipment categories, inventory equipment, and manage rates.
Customers and Contacts
Manage you list of customers and contacts.
Price Lists
Manage default as well as customer-specific pricing for employees, equipment and all of your products and services.