Capture work electronically and reduce the risk of lost or unbilled tickets. Crew members record work done in the field, including employee and equipment time, and other products and services. Getting tickets signed by a customer rep is easy as FieldWise enables multiple methods of obtaining a signature. Work queues allow managers to keep track of tickets, ensuring tickets are submitted from crew members and signed by customer reps and that you get paid for the work you do. Field tickets can be made from a job order or can be stand alone.
Signature Process
FieldWise allows you to capture customer rep signatures on a field ticket with ease with the following methods:
Sign electronically: Customer reps can sign the ticket electronically right in the FieldWise application
Send for signature: Customer rep not on site? A field ticket can be sent via email from the FieldWise application to a customer for signature.
Upload an attachment: If a ticket was physically signed, a copy of the signed ticket can be uploaded as an attachment in place of a signature
Submit Unsigned: Signature not required for the job? A field ticket can be submitted without a signature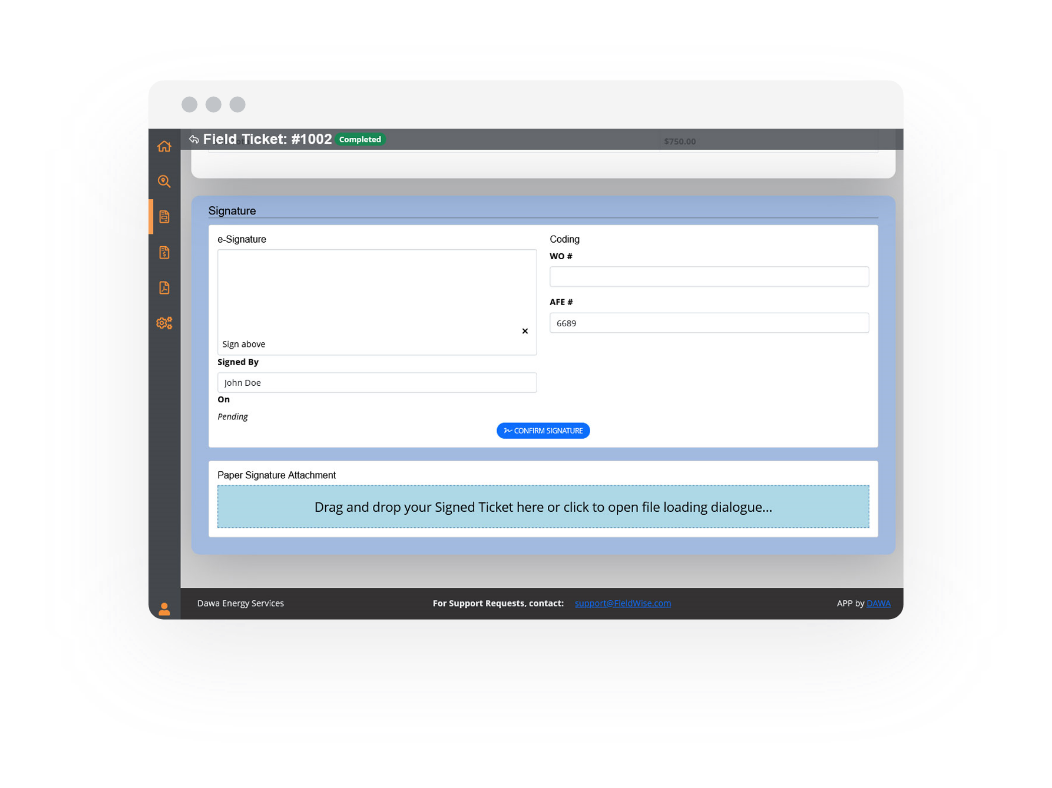 Work Flow
Never lose track of a ticket again. With FieldWise, managers have full visibility of the status of their tickets, whether it be waiting manager approval, returned for corrections from a crew member, awaiting a signature from a company rep, or ready to be invoiced.